You'll feel right at home here at Wyss Family Clinic of Chiropractic!
The warm, inviting atmosphere at Wyss Family Clinic of Chiropractic and our friendly front desk will make you feel relaxed. We're ready to do everything we can to help you!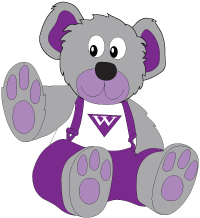 The First Visit...
When you arrive, a staff member will go through your paperwork with you so you understand how to fill it out.
We'll take you on an office tour, so you know where everything is.
You'll sit down with Dr. Skip, Dr. Julie or Dr. Devin for a consultation.
After the consultation, your examination will begin.
Usually this visit takes about 25-30 minutes, depending on how long you need to fill out the paperwork.
The Second/Third Visit...
We'll take X-rays on your next visit unless you're an expectant mother or a young child.
You'll receive a report of our findings. This detailed explanation will show what we found from the results of your consultation, examination, subluxation scans, and any x-rays on your first two visits.
We'll discuss the effects of stress on your body and lay out your care plan for you. You'll receive your first adjustment on this visit.
The Fourth Visit...
On this visit, we'll go over a report of our office policy. Finances will be discussed so that you're not incurring a bill before we show you exactly what the costs will be. We see many families and offer family care plans to help with budget planning.
Regular Visits...
Your time is valuable to us, so you'll have little or no wait before seeing your chiropractor. You'll be adjusted and discuss any concerns with Dr. Skip, Dr. Julie or Dr. Devin. We'll talk to you about which parts of the spine we're adjusting and why we're doing it, so you'll know what's going on in your body. Your regular visits will take about 10 minutes.
Maintaining Lifelong Health...
Once we've established correction to your spine and you've passed all physical examinations, we'll give you the option of receiving wellness care for the rest of your life.
Educational Opportunities...
We hold new patient workshops called "A Special Appointment" twice per month. We'll discuss how the body functions and how to discover lifelong wellness. We encourage parents to attend if their children are the new patients.
Other regular talks are scheduled during the month on a variety of health topics. See our events page for more details!
Mon: 8:00 am - 6:00 pm
Tue: 9:00 am - 6:00 pm
Wed: 7:30 am - 5:30 pm
Thu: 9:00 am - 6:00 pm
Fri: Closed
​