Our mission is to help as many people in our lifetimes as we can
~especially children!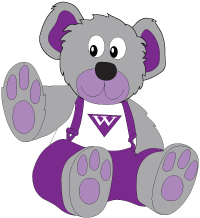 Wyss Family Clinic of Chiropractic Cares for Children
In our office, you are family. Green Bay area chiropractors, Dr. Skip Wyss and Dr. Julie Wyss love to laugh and joke around, and kids usually have a blast here. Wyss Family Clinic of Chiropractic will always give you the excellent service you deserve. We listen, we care, we explain and we are thorough, so you can relax during your time with us and feel confident that you're in the right place.
Pregnancy and Childhood Health
Our doctors care for pregnant women, and children. From preconception to birth, chiropractic can give your baby the greatest advantage and ensure their best possible health. We help with many common pregnancy complaints and childhood ailments.
Achieving Optimal Function
We are one of the only offices in the greater Green Bay area that offers . This type of chiropractic care goes beyond symptom relief and aims to improve the function and health of your body.
We love impacting the lives of our community and the wonderful families that walk through our door.
Mon: 8:00 am - 6:00 pm
Tue: 9:00 am - 6:00 pm
Wed: 7:30 am - 5:30 pm
Thu: 9:00 am - 6:00 pm
Fri: Closed
​
The Spine Project
providing free and sliding-scale chiropractic care for the underserved populations ​